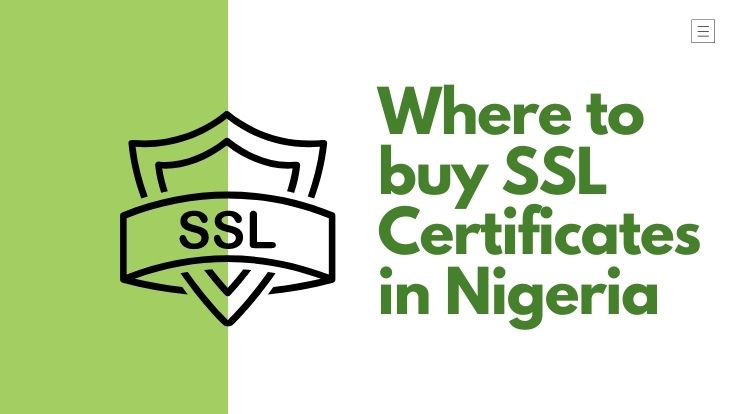 An SSL certificate is a digital certificate that authenticates a web site's identity and enables an encrypted connection. SSL stands for Secure Sockets Layer.

Web4Africa offers four main types of SSLs at affordable pricing in Nigeria:


Domain SSL: this is the most basic type of certificate and is the cheapest. It is easy to buy, and setup is within minutes, provided the client follows the necessary protocols during the order process.




Secure Domain SSL (Flex): this type of SSL is unique because it protects single and Wildcard domains and offers a TrulyTrust Vulnerability scanner to determine any possible issues with your websites.




Wildcard SSL: this allows multiple sub-domains to make use of the same SSL certificate and can be cost-effective where a website makes use of numerous sub-domains for its operations.




Extended Validation (EV) SSL: this is especially useful for e-commerce websites and any website involved in fintech. EV SSLs offer a layer of trust to the extent that the legal registration, address and telephone number of the entity applying for the EV SSL are validated before the certificate is issued. The details of the company/organisation are displayed when a user clicks on the padlock in the left end of their browser's address bar.




Irrespective of the type of SSL you need for your website, you would find them at Web4Africa, at reasonable pricing. You can pay in Naira and will enjoy timely local technical support.

Web4Africa accepts multiple local payment methods including, Naira Mastercard, Naira Visa cards, Verve cards, USSD banking, online bank transfer and the like.
AON