Congratulations are in order for popular Nigerian comedienne, Bukunmi Adeaga-Ilori , better known as Kiekie, as she reveals she is pregnant and expecting her first child.
The skit creator shared the good news with her many fans and followers in an Instagram post on Tuesday September , while flaunting her baby bump.

Kiekie shared an adorable video that showed off her bulging belly with a song, "L'oruko Jesu", dedicated to her unborn child and full of praise and prayers for the child.
Kiekie also revealed her baby's name as Oluwashonaolami.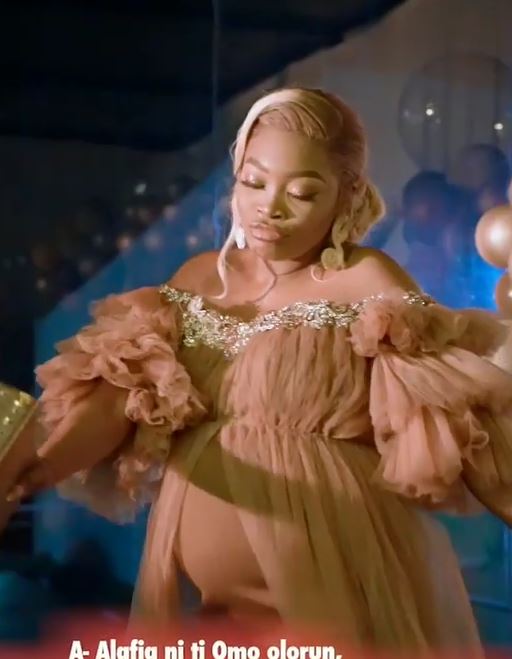 Sharing the news, she wrote, "Look who is going to be a mom. Me, we have never fallen in the rain before! A little bayi drizzle! I got pregnant Danu Danu!"
Colleagues, fans and supporters went to the comments section of her post to congratulate her.
Watch the video below,
A while ago, KieKie reacted to a viral video showing her "falling" off stage at the Trendupp Awards.
The skit creator was the host of the event, held over the weekend, and a video showing the moment she took a horrific fall on stage is currently making the rounds online.
In the viral clip, KieKie appears to have tripped and fallen off the stage during
However, in a post on her Instagram Story on Monday, thanking those who checked her out and expressed concern, she noted that the fall was a prank.
She also shared a video that showed the moment she and her team planned the prank moments a before the show.